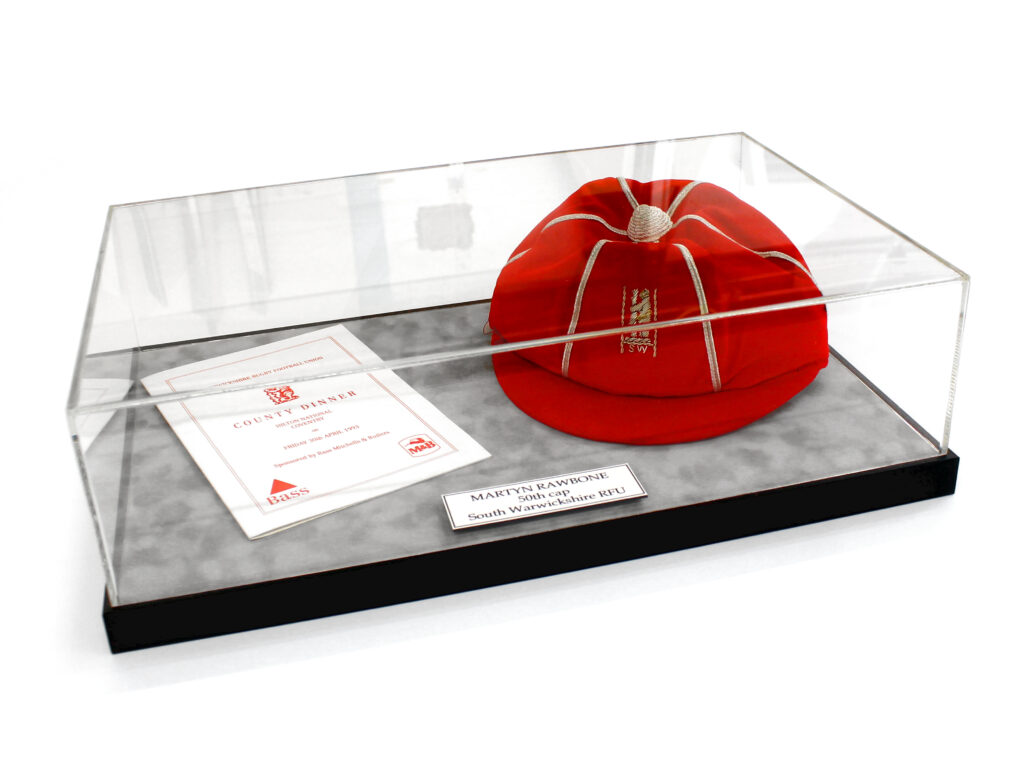 We had the honour of mounting Marytn Rawbone's 50th Rugby cap. The cap and the 1993 awards dinner programme were both mounted on a vinyl wrapped plinth.
A bespoke engraved plate commemorates the collection and the ensemble was enclosed in a custom-made 3mm acrylic housing with polished edges.
If you have something that you want to show off in a hand-made custom display case then get in touch and we can discuss your requirements.