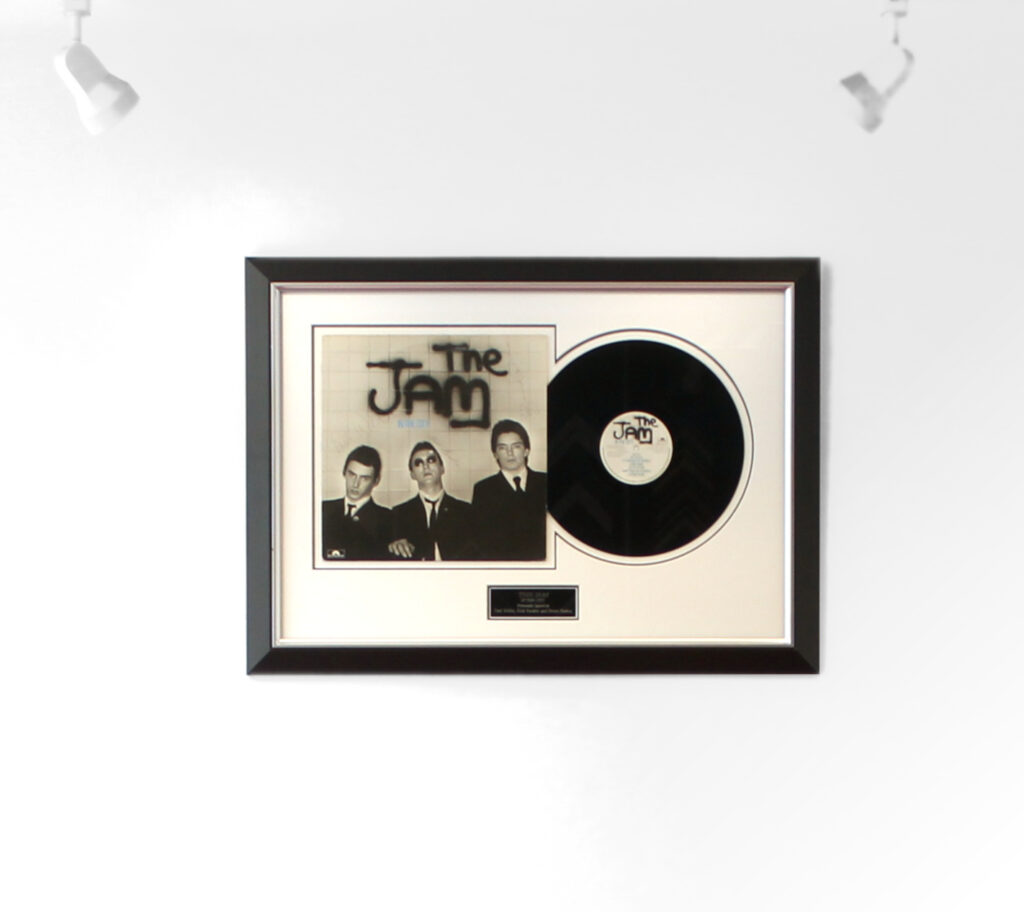 We get a lot of requests to mount and frame collectable vinyl, CDs and other old-school collectable media.
This is a cool example, featuring a signed copy of The Jam's In The City, has a CNC-cut mount that follows the outline of the record sleeve and the record itself.
With the simple two-tone colours of the mount and the frame, and a tidy little engraving at the bottom, it really stands out when hung on a plain white wall.