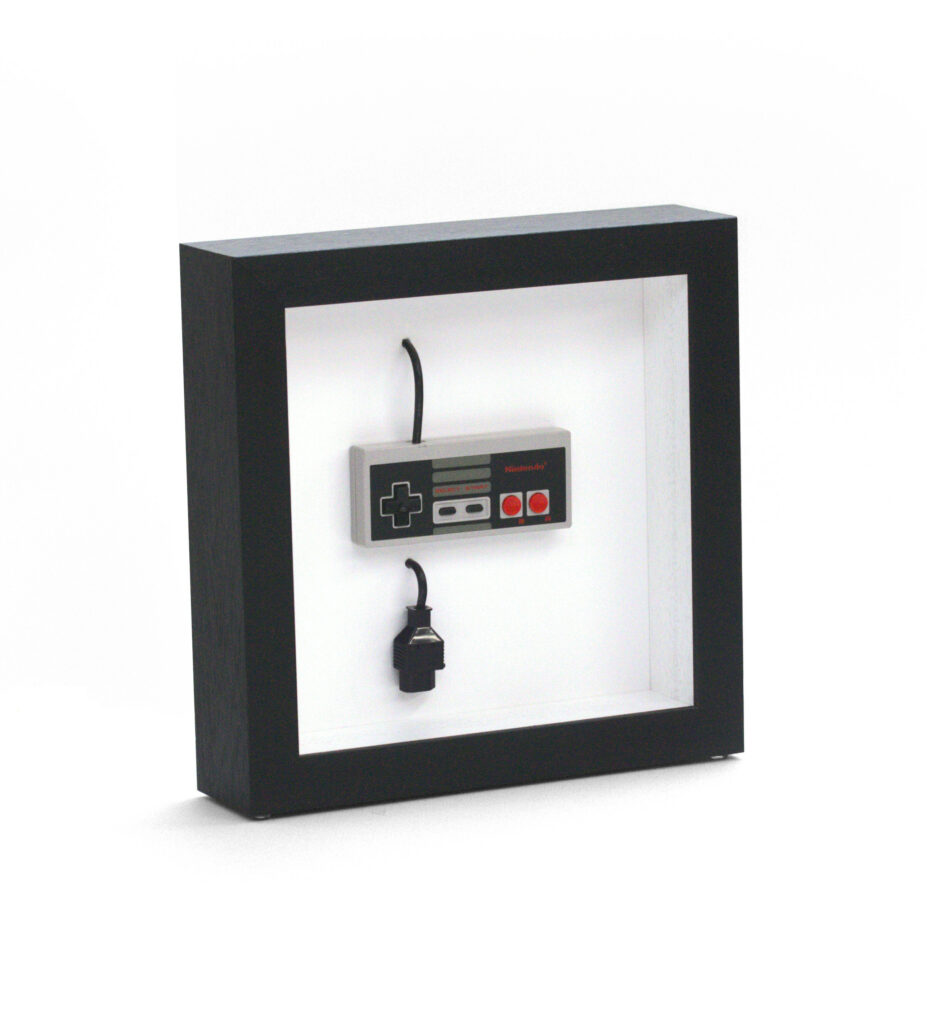 It's a classic! Although dated by today's modern gaming widgets, this original Nintendo Game Controller looks great in its minimalist white enclosure and dark box frame.
The controller is fixed in place and mounted with its connector cable tucked-up neatly behind the mount.
The piece is then fitted in a custom made box with a blacked grain painted finish, and it's finished off with anti-glare anti-reflective glass.