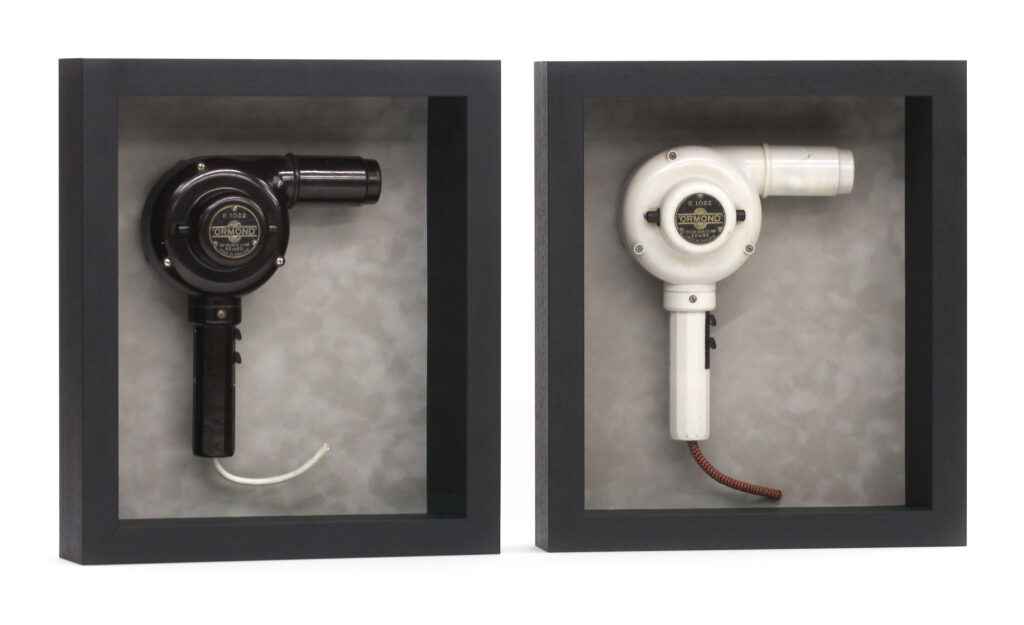 A slightly unusual commission here, this pair of cool retro hairdryers needed preserving and showing-off.
Each hairdryer was polished-up then floated on a pale grey suedette mount board.
To make the pieces really stand out, the client chose to front the displays with some anti-reflective picture glass. It's amazing stuff and really makes a difference if want to add that extra zing to your piece.