Having a sports shirt framed makes a great addition to a home. This examples shows-off a colourful 2018-2019 Wasps Rugby shirt on a white wall.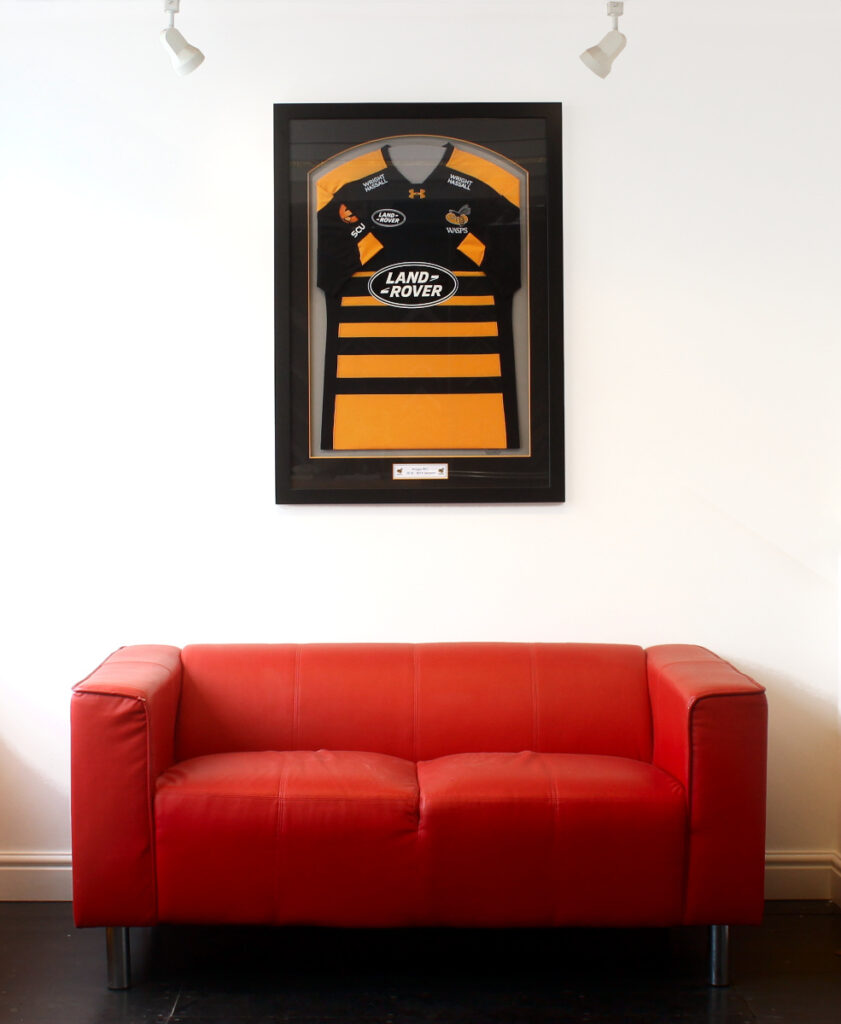 A few of the Wasps Rugby players like to get their stuff framed with us.
This is an authentic game shirt from the 2018-2019 season and is fixed in position and mounted in a custom picture frame.
The mount is CNC-cut double mount with the inner mount airbrushed to match the shirt, which adds a nice detail trim.
The shirt is framed in a black wooden frame, with a small printed plate set into it at the bottom, and it's finished-off with a tidy glass front.
If you want to frame your own sports shirt then contact us with your requirements, or pop along to the shop and say hi.